The Essential Craft Beer Guide To Wellington
Editorial Food & Drink
Wellington styles itself as the craft beer capital of New Zealand and the array of niche breweries and craft bars certainly backs up its claim.
Our Top Experiences and Tours in Wellington:
If youʻre booking your trip to Wellington last minute, we have you covered. Below are some of the top tours and experiences!

While some other regions may dispute the title, Wellington styles itself as the craft beer capital of New Zealand and the array of niche breweries and craft bars to be found around the city certainly backs up its claim.

Many of the best craft bars and breweries are within walking distance around the central business district - and the helpful people at the Craft Beer Capital have even put together a map showing all the best locations, and a trail to help you make the most of your visit.

If you complete both of the trails you can collect stamps along the way and submit your completed map for a certificate and T-shirt, or do one trail and buy your T-shirt for a special rate.

Of course you might not have time to visit all 20 recommended stops on the trail, so here are our picks for craft beer connoisseurs with limited time.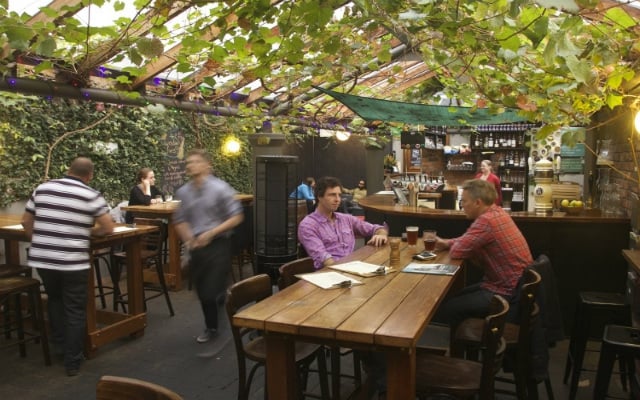 The Hop Garden

Our Craft Beer Pub Picks:

Malthouse: one of the originals, Malthouse in Courtenay Place has been serving the capital with top notch beers for more than 24 years. One of the first bars to bring Heineken to New Zealand, Malthouse now serves more than 20 beers on tap and a hundred more in bottles from around the country and from international brewers.

Goldings Free Dive: tucked away on Leeds Street, this bar brings the vibe of a neighbourhood bar you might find in Europe or the US. It is relaxed and friendly and if you need a hand deciding which beer to choose, there are plenty of knowledgeable staff on hand to help you out.

Hashigo Zake: once an after-hours policeman's bar, this Taranaki Street venue has now transformed into a haven for good beer lovers. With great relationships with overseas brewers in Australia, Japan and the US there is plenty to choose from here.

The Hop Garden: if you want to drink beer in beautiful surroundings head to The Hop Garden in Pirie Street in Mt Victoria. Set amongst the vines and bathed in natural light, this pub makes you feel a world away from Wellington.

Grill Meats Beer: if you want some great grub with your craft beer, Grill Meats Beer in Cuba Street could be the answer. Choose succulent ribs, a tasty burger or a well-cooked steak done in the open kitchen and pair it with a great beer.

Craft Beer Breweries:

As well as being home to some of the best bars in the country, Wellington is also home to some of the best craft breweries in the land. Many of them offer a cellar door option so you can take home your favourite. Here's three of the best.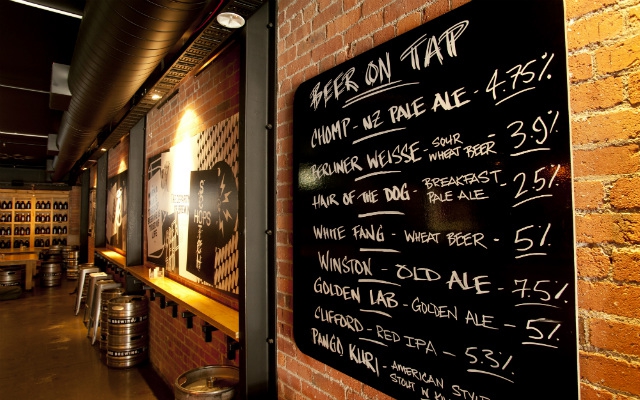 Black God Brewery

Garage Project: in the Aro Valley, Garage Project is a micro-brewery that likes to experiment. Don't be put off by the old petrol station exterior - this brewery is one of the best in town and consistently puts out new brews. Its owners also like to push the boundaries including mixing beer and wine with a grape harvest beer that includes both hops and pinot noir grapes. Pick up your favourite from their cellar door - and if you bring your own bottle they'll fill it for you.

ParrotDog: an award-winning brewery including a best in class at the Brewers Guild Awards, Lyall Bay-based ParrotDog offers a range of ales from its cellar door in bottles or flagons.

The Black Dog: opened in 2012, The Black Dog in Blair Street, Te Aro, offers a range of experimental beers, ales and stouts and will fill your bottle to take home once you've made your choice.

Craft Beer Tasting Tours:

If you want more from your capital craft beer experience, then why not head out on a tasting trip with someone who knows what they are talking about.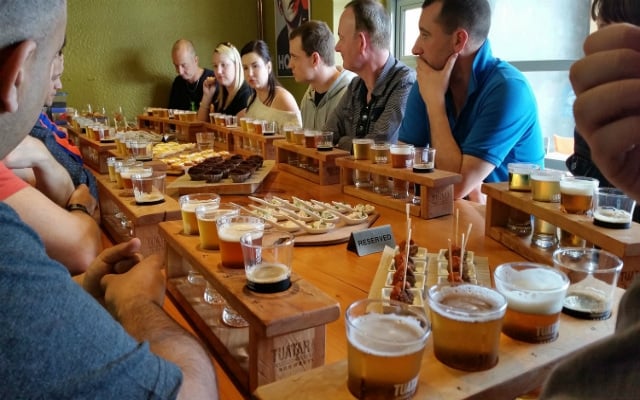 Tuatara Brewery Tasting

Craft Beer College offer a series of tasting courses designed to appeal to beer novices and those who know their way around a pint. Join one of the set tastings for a lesson in how beer should be at one of the college staff's favourite bars or do a walking tour around the city with a few beer stops along the way or, if you've got a group, opt for a boutique tasting.

Just out of Wellington on the beautiful Kapiti Coast, Tuatara Brewery also offers tasting sessions at its site and the chance to meet some of the brains behind the brews. You can even pick up something to take home with you if you find a beer you like. If you can't make it out to the Coast, Tuatara also operate The Third Eye in Wellington which has tasting sessions on a Saturday afternoon.

Craft Beer Events:

If you are in Wellington at the right time you can catch two events dedicated to the joy of a good pint.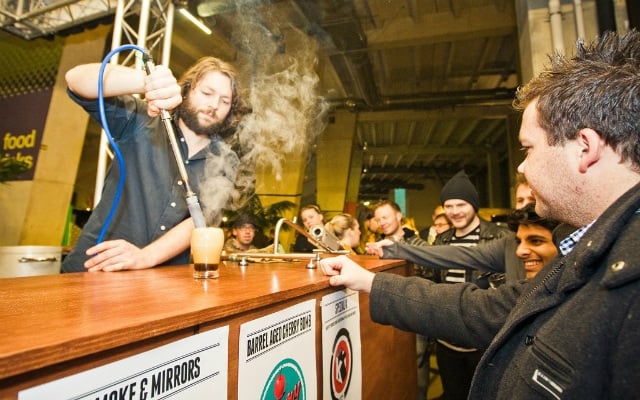 Beervana

Beervana: runs every August at Westpac Stadium and brings all your beer under one roof. Interactive bars, tasting sessions and talks along with good food, make Beervana the ultimate craft beer festival.

Hopstock: runs in April and celebrates the harvest of New Zealand hops, with a focus on beers that can only be made in the short time after the hops are collected. Various bars across the city get involved and many put on special brews for the festival.

Photo Credits: Hop Garden, Tuatara Brewery, Beervana, Black Dog Brewery