Kapiti Coast
Our guide to the things to do and see along the Kapiti coastline
Lining the west coast of the lower North Island, the Kapiti Coast is a stunning coastline that's both a wildlife haven and a popular residential location. With towns such as Paekakariki and Paraparaumu in the south, to Te Horo, Waikanae and Otaki in the north, there are plenty of excellent beaches and a 'manana' style of living.

Kapiti Island

Across the Rauoterangi Channel is Kapiti Island, a bird sanctuary and wildlife reserve, and a place where you can sometimes spot whales in the sea below. The Kapiti Island Nature Reserve and Kapiti Marine Reserve have limited public access but, thanks to the forced eradication of mammalian predators, is where you can see creatures such as fruit bats, kiwi, tararuas and over half a dozen of New Zealand's threatened native bird species - which could only survive because of controlled sanctuaries such as this.

The family at Kapiti Island Nature Tours work closely with the Department of Conservation (DOC) to protect the native birds of the island. The family endeavour to show you the rugged beauty of the land, give you historical information, share insightful knowledge about the island, and take you to spot some of the island's playful marine life and the ultimate Kiwi icon, the Kiwi bird itself.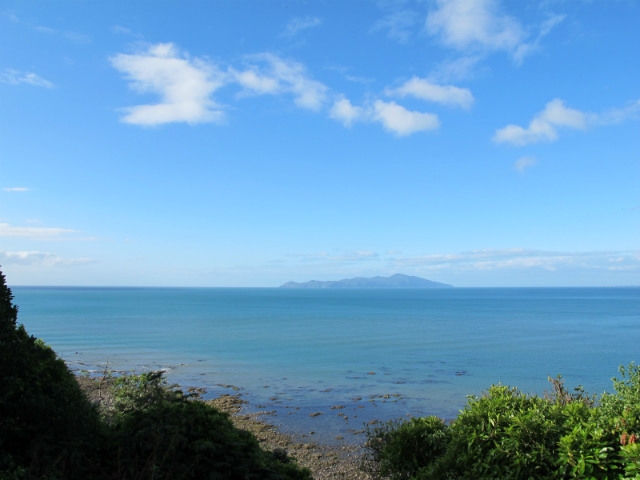 Kapiti Coast Villages

Back on the coast, the village of Paekakariki has a railway museum at the station, which celebrates the area's importance in the establishment of New Zealand's rail network. There was also a very large US Marine base here during the Second World War, illustrated by many American place and street names, which remain to this day. Heading north, you'll come to Paraparaumu, a larger town, with its own airport, from where you can catch a scenic flight around the area. It's a popular commuter town, and has a more commercial feel than many of the other resort settlements along the coast.

Raumati Beach is a popular township, with sandy beaches, good amenities, and a purpose built shopping village. It's also home to Kapiti Bears, the region's rugby league club, and football team, Kapiti Coast United.

Waikanae, midway between Paekakariki and Okati, is characterised by its open farmland and inland forests to the east, and long stretches of beach to the west, great for water sports and walking. There are several pretty cafes and shops here, and it's known as being a 'retirement' village, or vacation spot, rather than a year-round resort. Just outside Waikanae, is Peka Peka, a tiny seaside settlement, which hit the headlines in June 2011, when a baby emperor penguin walked ashore, the first time that particular species had been seen in New Zealand for 44 years!
Continuing further north to Te Horo, this inland village has fertile farmland and vineyards nearby. However, it's to Te Horo Beach that most people flock, which might account for the fact that a quarter of the area's permanent residents are under 15 and it's a great place to grow up! Soft sand, calm waters and plenty of watersports, plus good transport links to Wellington, make it a real nature's playground.
The Kapiti Coast area tends to finish in Otaki, which sits handily between Wellington and Palmerston North, marking the northernmost point of the Wellington region.
Lying on the Otaki River, there are three distinct parts to the town Otaki Beach, which is mainly residential, but does have some holiday rental properties, a golf course, and some decent beach walks; Otaki Township, where you'll find shops, bars and restaurants around Main Street; and Otaki Railway, walkable from the township, off SH-1, which in recent years has become popular for the number of retail outlet stores opening up. Also in Otaki, you'll find a racecourse, where the Otaki Maori Races are held each year.