Wellington's Cafe Culture
Editorial Food & Drink
Coffee and Wellington has a long history which all started with milk bars in the 1930's
Our Top Experiences and Tours in Wellington:
If youʻre booking your trip to Wellington last minute, we have you covered. Below are some of the top tours and experiences!

Wellington Cafe Culture

Asked to name cities in the world known for their cafe cultures, Wellington wouldn't perhaps be the first to spring to mind for many. However, New Zealand's capital is home to a thriving scene which is so significant it has become an integral part of its identity.

What's more, Wellington cafes are not just esteemed by Wellingtonians themselves but are held in high regard by the coffee cognoscenti the world over who know the city's reputation for serving top-notch coffee prepared by world-class baristas.

A much bandied about snippet is that Wellington cafes outnumber their New York City counterparts when measured on a per capita basis. Whether or not that statistic is accurate one thing is indisputable - you can't go far in Wellington without stubbing your toe up against an espresso machine. And it isn't just about being able to get coffee everywhere - it's about being able to get high quality coffee everywhere; from coffee carts, through to hole-in-the-wall bars and on up to long-established cafes - Wellington buzzes with coffee-themed activity.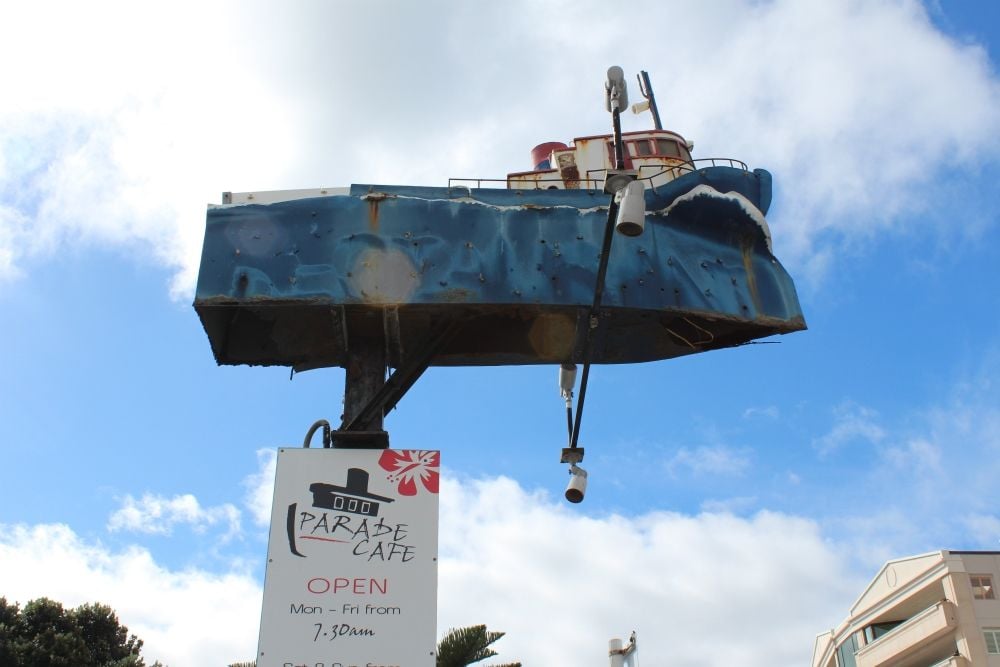 An Organic Evolution
Wellington cafes have not just sprung up but evolved gradually from a traceable lineage. In fact the marriage of coffee and Wellington has a long history which all started with milk bars in the 1930s - made popular while American troops were stationed in New Zealand.
The 1950s saw the emergence of the coffee house - the time when Italian espresso machines were suddenly de rigeur for all. Wellington cafes during this time included such delights as the International Coffee Lounge run by colourful transsexual Carmen.
After a drop-off in the 60s and 70s, the cafe scene once again surged to life in the 1980s - this time in the guise in which we know it today. Establishments introduced excellent food and snacks to be served up alongside their excellent coffee. There's been no looking back since - the cup of coffee as a work of art was born.
Warm Service - Hot Coffee
If you've never been to Wellington you can be forgiven for expecting things here to be much as they would be in any other metropolis or capital city - in other words a little anonymous and aloof. However, Wellington is not like other places which means neither are Wellington cafes. Warm service with a smile is standard here and although the typical Wellington cafe proprietor may be a coffee connoisseur your experience will be delivered in typical no-pretension Kiwi style.
If, like most of us, you don't know your 'cold drip' from your 'V60' the coffee world can seem exclusive but intimidating coffee snobbery is refreshingly absent in Wellington. In the words of as-good-as-it-gets coffee producers and cafe owners, the Red Rabbit Coffee Co:
'We want you to be empowered to learn more about coffee without feeling stupid or that we are too precious about what we do'.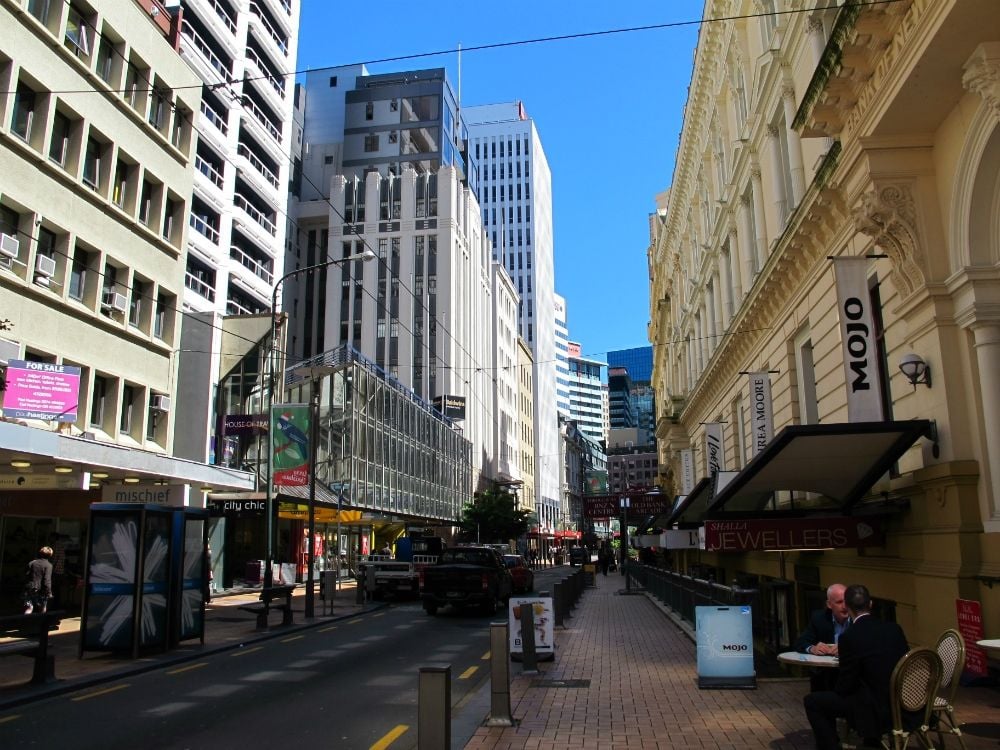 Beans, Brewing and Baristas
Short of savouring every mouthful, most of us probably give little thought to the coffee-making process but luckily Wellington is jam-packed with individuals who commit every waking moment to it, thereby transforming coffee-making into an art form.
Before your perfect cuppa is placed in front of you there have been many, many hours given over to sourcing, roasting, grinding and blending; the Wellington artisans are serious about their craft. For example the folk from Flight Coffee Hangar even have their own coffee farm project in Colombia in the quest for perfecting the ideal bean.
Systems are refined, methods tweaked, ingenious improvements added and the rare and interesting tinkered with in practices which conjure up images of genius alchemists in their laboratories. For us, the customer, it means a mind-bogglingly wonderful world of choice - fancy undertones of red berries, toffee and pecan anyone? No problem - grab a cup of the Hopper espresso blend. And that's just the tip of a very large ice-berg.
The last thread in this richly woven tapestry is the barista - and this is a serious business too. Did you know there is such a thing as the Barista World Championships? No, me neither, but if you head to the Wellington cafe known as the Red Rabbit Coffee Co. you may well be served by the owner who came fifth in the last annual gathering.
The barista and his possession of the necessary skills is in fact the linchpin on which many of the more iconic cafes stake their reputation. The discerning caffeine seeking Wellingtonian will switch loyalties in the blink of an eye should an establishment dare to serve up just one bad coffee, so gifted baristas are highly prized and barista training is an involved process.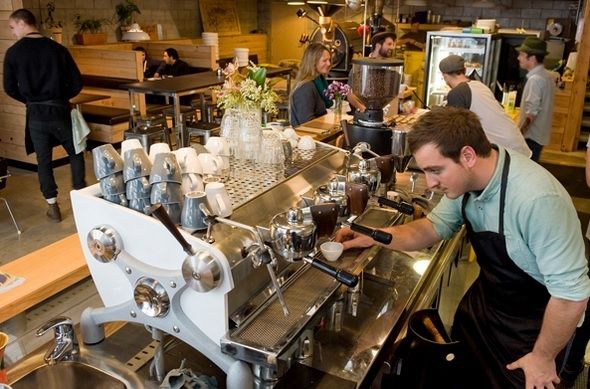 Writer's Choice - Four of the Best
So, which are the best Wellington cafes? Ask 20 Wellingtonians this question and the chances are you'll get 20 different answers but here is a quick run-down of some of our favourites.
Red Rabbit Coffee Co. - Unit 6G, 14 Leeds Street, Wellington. Sporting an espresso machine which is the coffee world's equivalent to a Ferrari, this well-loved and well-established cafe has such a passionate commitment to providing fine coffee they even have a mission statement. Unique coffee flavour and fine food food are all part of the experience at this roast-their-own establishment.
Flight Coffee Hangar: 171-177 Willis Street, Wellington. A warehouse atmosphere and a mouthwatering food menu overseen by world-class barista and owner Nick are the signature themes of this wholesale roasting outfit. More than a few will tell you this Wellington cafe serves up the best coffee in all of New Zealand.
Havana Coffee Works: 163 Tory Street, Wellington. If you could describe a coffee roasting outfit as funky this would be it - mostly thanks to colourful co-owner and rule-flouting rebel, Geoff Marsland. Fun this place may be, but the coffee making part of things is taken as seriously as it gets.
Customs Brew Bar: 39 Ghuznee Street, Wellington. 1960s decor is the atmosphere in which you can enjoy this Wellington cafe serving of 'rare and interesting' speciality coffees alongside of course, more conventional offerings.