Discover the Top Things To Do In Wairarapa
Arts & Culture Food & Drink Inspiration Retreats & Relaxation
Our Top Experiences and Tours in Wellington:
If youʻre booking your trip to Wellington last minute, we have you covered. Below are some of the top tours and experiences!

Located in New Zealand's North Island,

Wairarapa

is a beautiful and diverse region that offers visitors endless opportunities for adventure, relaxation, and exploration. So, pack your bags, and get ready to discover the top things to do in Wairarapa.

Wairarapa is a region located in the lower North Island of New Zealand, known for its stunning natural beauty. With its rugged coastline, rolling hills, and beautiful forests, Wairarapa is a must-visit destination for nature lovers and outdoor enthusiasts.

Here are some of the top attractions you can explore in Wairarapa:

Discover the Putangirua Pinnacles

If you're a fan of otherworldly landscapes, then you should definitely check out the

Putangirua Pinnacles

. These towering rock formations were formed over millions of years and are a spectacular sight to behold. The walking trail leading to the Pinnacles is also beautiful and perfect for nature lovers. Along the way, you'll see a variety of native plants and wildlife, including the rare and endangered New Zealand falcon.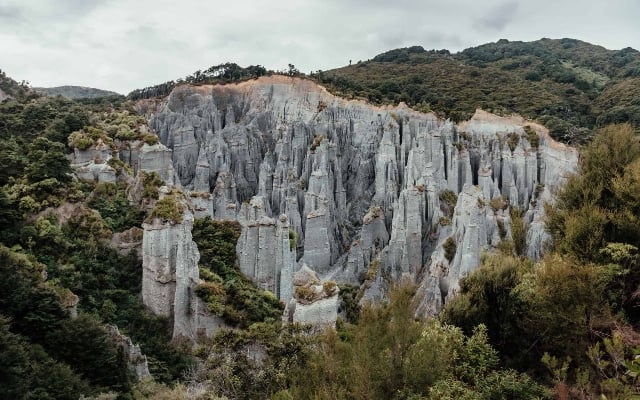 Visit the Stunning Cape Palliser Lighthouse
Cape Palliser Lighthouse is one of the most scenic spots in Wairarapa. Located at the southernmost tip of the North Island, it offers breathtaking views of the rugged coastline and the Tasman Sea. The lighthouse itself is a must-see attraction and has been guiding ships safely for over 100 years. You can climb to the top of the lighthouse and enjoy panoramic views of the surrounding area. If you're lucky, you might even spot some seals basking in the sun on the nearby rocks.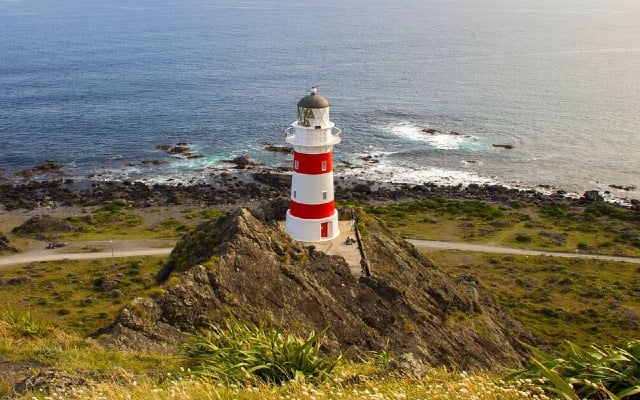 Take a Scenic Walk in Tararua Forest Park
Tararua Forest Park is a beautiful national reserve that offers visitors a chance to experience New Zealand's bush and wildlife. With over 12,000 hectares of amazing scenery, Tararua Forest Park has a range of walking tracks that cater to everyone's abilities. From short, easy walks to challenging multi-day hikes, there's something for everyone. Along the way, you'll see stunning waterfalls, native birds, and towering trees.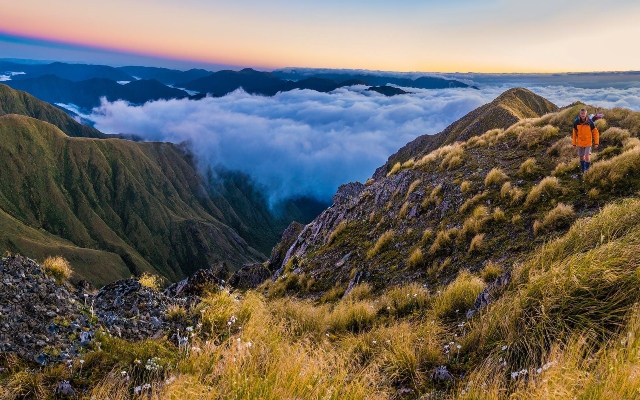 Relax at Castlepoint Beach
Castlepoint Beach is known for its stunning rock formations and incredible sunrises. It's the perfect place to relax and unwind, and its crystal-clear waters are perfect for swimming or surfing. You can also take a leisurely walk along the shoreline or explore the beach's rock pools. If you're feeling adventurous, you can climb to the top of Castle Rock and enjoy panoramic views of the surrounding area.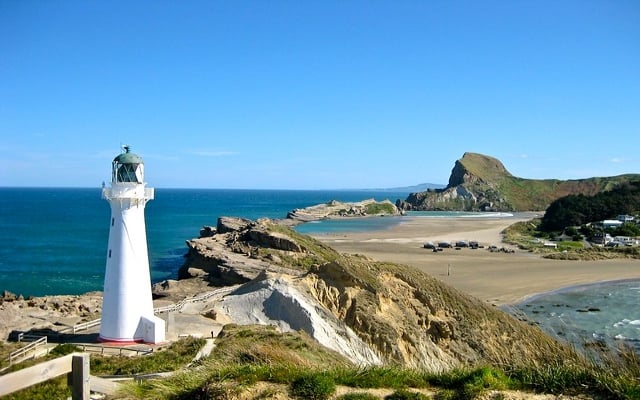 Indulge in Wairarapa's Wine and Food Scene:
Wairarapa is a region in New Zealand that is known for its exceptional wine and food scene. With its rolling hills, fertile soil, and temperate climate, Wairarapa is the perfect place for growing grapes and producing some of the best wines in the country. But there's more to Wairarapa's food scene than just wine - the region is also home to a thriving artisanal food industry that produces some of the best cheeses, chocolates, and other delicacies in New Zealand.
Tour the Award-Winning Wineries
One of the best ways to experience Wairarapa's wine scene is to take a tour of the region's award-winning wineries. With over 20
wineries
to choose from, there's something for everyone, from small boutique wineries to larger, more established vineyards. Many of the wineries offer
tastings and tours
, where you can learn about the winemaking process and sample some of the region's best wines. Whether you prefer Pinot Noir, Sauvignon Blanc, or something in between, you're sure to find a wine that suits your taste.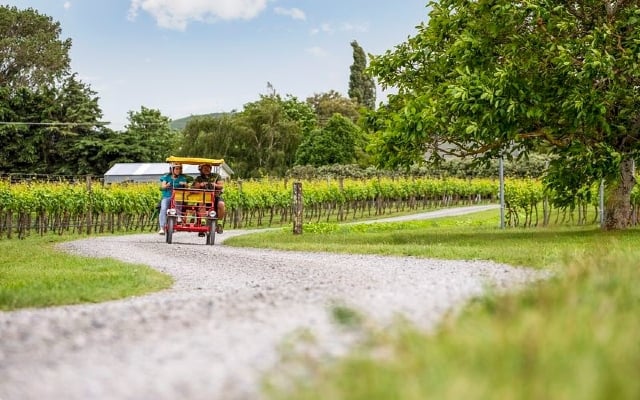 Visit the Local Farmers' Markets
For those who love fresh, locally sourced food, Wairarapa's farmers' markets are a must-visit. Here, local farmers bring their fresh produce, artisanal cheeses, and homemade products to sell to the public. The markets are a great opportunity to taste some of Wairarapa's locally sourced and sustainably produced food, and to meet the people who grow and make it. Whether you're looking for fresh vegetables, handmade bread, or artisanal honey, you're sure to find something delicious at one of Wairarapa's farmers' markets.
Enjoy a Culinary Experience at Top Restaurants
Wairarapa's food scene isn't just about wine and farmers' markets - the region is also home to a number of award-winning
restaurants
that offer dining experiences that are as unique as they are delicious. Many of the restaurants in the region use locally sourced ingredients in their dishes, so you can be sure that you're getting a true taste of Wairarapa's food culture.
Sample Artisanal Cheeses and Chocolates
One of the highlights of Wairarapa's food scene is its thriving artisanal food industry. The region is home to a number of cheese and chocolate makers who produce some of the best products in the country. Sampling these delicious treats is a must-do activity for foodies, and many of the producers offer tastings and tours where you can learn about the production process and taste some of their products.
Immerse Yourself in Wairarapa's Rich History:
Visit the Stonehenge Aotearoa
Stonehenge Aotearoa is a unique attraction that brings the mysteries of the ancient world to New Zealand. The site is a modern-day interpretation of Stonehenge, England and takes visitors through a journey of astronomy, Polynesian navigation, and Māori mythology.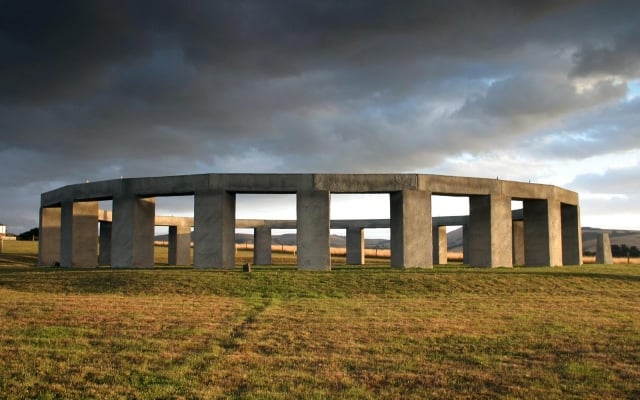 Learn About Early Settlers at Cobblestones Museum
Cobblestones Museum is a living history museum that depicts the life of early settlers in Wairarapa. The museum has preserved its historic buildings, and you can see how early settlers lived, worked, and socialized in the 19th century.
Explore the Historic Greytown Village
Greytown is a charming Victorian-era village that has been well-preserved, making it one of the best-preserved 19th-century towns in New Zealand. Exploring its historic buildings, old-fashioned shops, and quaint eateries offers a trip back in time.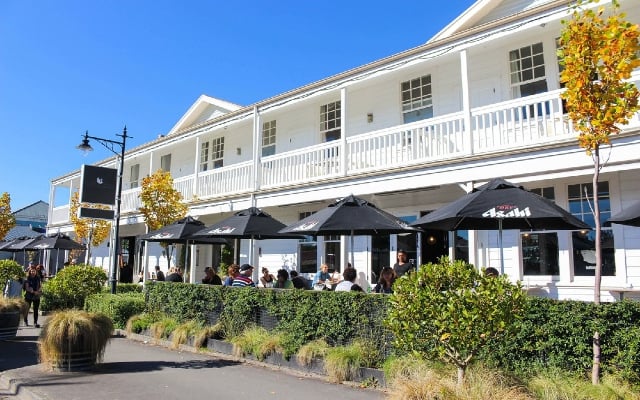 Discover the Maori Heritage at Nga Taonga o Kupe
Nga Taonga o Kupe is a cultural center that showcases the rich and vibrant Māori heritage of Wairarapa. You can see Māori artifacts, artworks, and learn about the local Māori people's history, culture, and traditions.
Summary:
Wairarapa
is a beautiful and diverse region that offers visitors a wide array of activities, making it one of the top destinations in New Zealand. Whether you're a nature lover, a foodie, or a history buff, Wairarapa's natural beauty, food scene, and rich history are sure to delight you.
More Wairarapa Articles:
Wine Tasting in the Wairarapa
Wairarapa Area Guide