Wellington Top 10 Things To Do On A Rainy Day
Our guide to Wellington activities to do if it's raining
Don't let the rain dampen your spirits as there are still plenty of things to do on a rainy day in Wellington. To give you some inspiration, we've created our 'Top 10 Things To Do On A Rainy Day' list...
1. Te Papa Museum
This iconic museum could probably keep you busy for the whole day with its range of exhibitions, focusing on the natural world and New Zealand history. Be sure to check out the colossal squid and the earthquake simulator. Children will enjoy the Discovery Centres where they can get hands-on with exhibits. Entry to Te Papa is free.
Location: Cable Street.
Opening hours: Monday to Wednesday and Friday to Sunday: 10.00am to 6pm / Thursday: 10.00am - 9.00pm.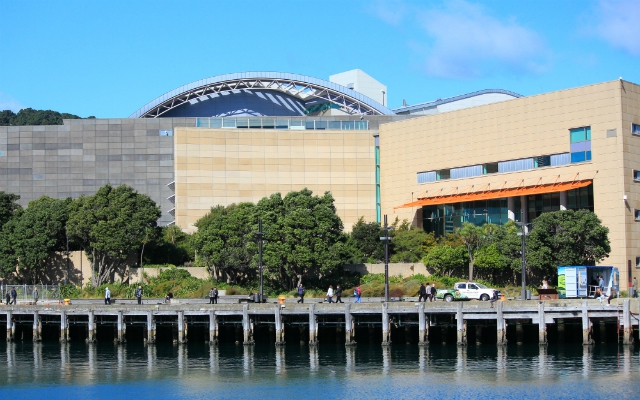 2. Parliamentary Buildings
The strangely shaped Beehive Building that houses New Zealand's Parliament is open to the public for guided tours. Known for its distinctive outline, the building is where the country's politicians have their offices and hold cabinet meetings.

Tour guides will take you to key parts of the building and explain more about how New Zealand's government system works and some of its influential characters. You can also view the earthquake strengthening below the building and, when the house is sitting, you can listen to the debate from the public gallery. Entry to Parliament Buidings is free.
Location: Molesworth Street.
Opening Hours: Visitor Centre: Monday to Friday: 9.00am to 5.30pm / Saturday and Sunday 9.30am to 5.30pm. Tours leave on the hour from 10.00am Monday to Saturday and from 11.00am on Sunday.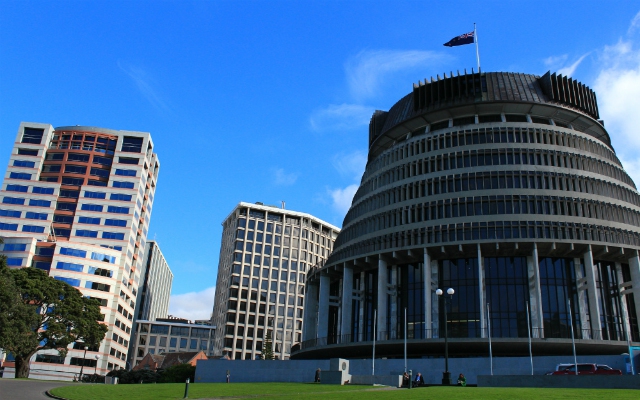 3. Carter Observatory
Even the skies outside are too cloudy to see anything, inside the Carter Observatory you will be able to see for miles. Inside the state of the art planetarium, visitors can take a tour through the stars of the Southern Hemisphere or even to the moon. An interactive exhibit explores the creation of the universe, the solar system and how stars played a vital role in the lives of the early Maori. Children will enjoy launching their own rocket.
Location: Botanic Gardens.
Opening Hours: Monday, Wednesday, Thursday, Friday, and Sunday: 10.00am - 5.00pm during term time and 5.30pm during school holidays / Tuesday and Saturday: 10.00am - 9.30pm.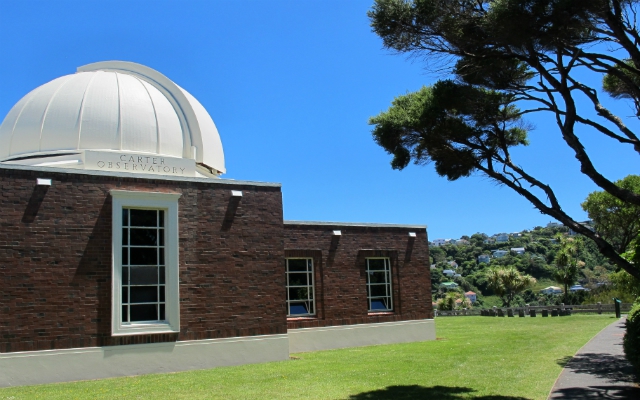 4. Weta Cave
The Weta Cave is the public side of the award-winning Weta Workshop, which creates props and costumes for movies and television. Visitors can take a guided tour including a movie explaining some of the company's work and see some craftsmen at work through special windows into the workshop. In the gift shop you can treat yourself to limited edition sculptures and jewellery and movie prop replicas.
Location: Weka Street, Miramar.
pening Hours: Monday to Sunday: 9.00am - 5.00pm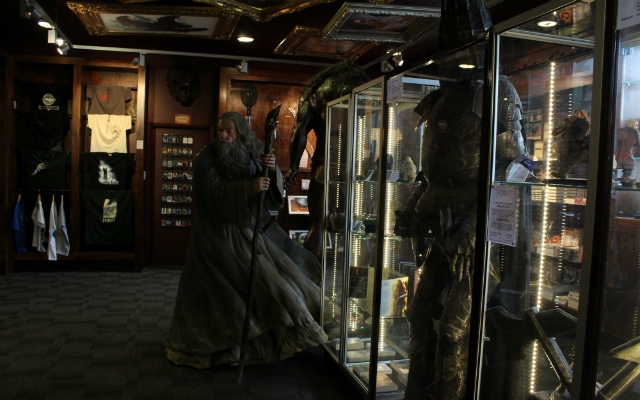 5. Capital E
This is one for the kids. Capital E ignites the creative spark in young people through digital workshops, live performance, events and hands-on fun. This free indoor drop in space is a place where children and young people can play, explore, experiment and have fun.

A free playground for pre-schoolers is at the heart of the space, with interactive elements, climbing frames, ride-ons, games, books and more. During school holidays and one-off events, E Central becomes a themed area buzzing with activities and workshops for the whole family to enjoy.
Location: 4 Queens Wharf
Opening Hours: Monday - Saturday, 9.30am to 3.30pm.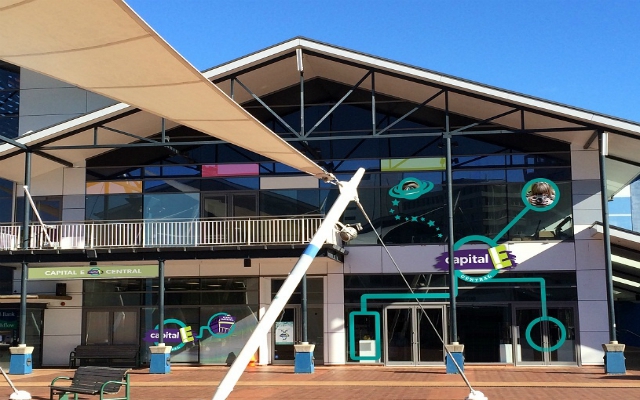 6. Escape Mate

High-tech, magical puzzles, mysterious and intricate storylines, super immersive themes and game designs. Escape Mate is the ultimate venue for an indoor adventure situated in the heart of Wellington. Embark on a mission to save the world by solving mysteries in an ancient Temple or a Spaceship!

Location: Aviation House, 12 Johnston Street.
Opening Hours: Seven days a week, from 8.30am to 10.00pm on most days.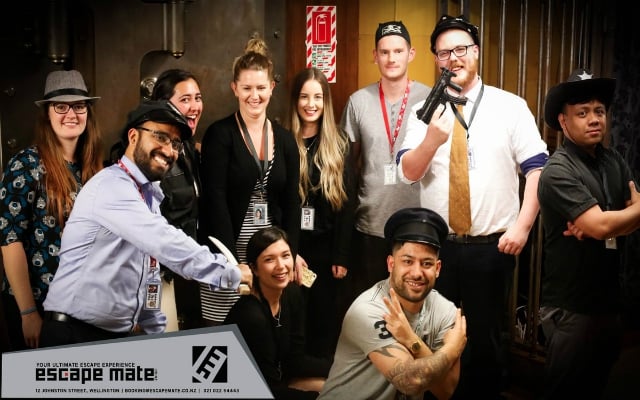 7. Museum of Wellington
Located in the city's old Bond Store on the quay, the Museum of Wellington explores the history of Wellington and its maritime connections. The museum includes displays about New Zealand's worst maritime disaster, the Wahine ferry sinking, life in Wellington in the 1900s and the significant events the city has experienced during the 20th century. Entry is free.
Location: Queens Wharf, 3 Jervois Quay.
Opening Hours: Monday to Sunday: 10am - 5.00pm.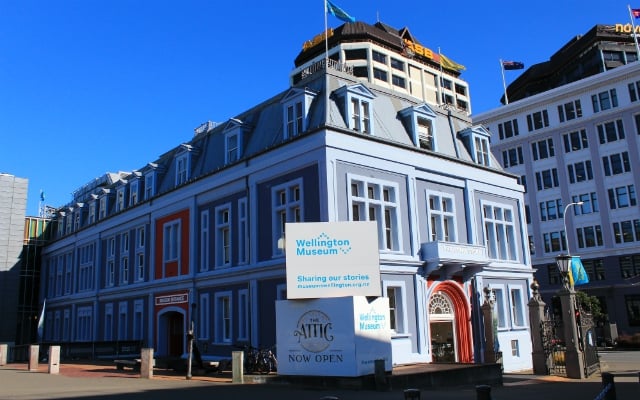 8. City Gallery
In the heart of Wellington, the City Gallery focuses on contemporary art by local, national, and international artists. The exhibitions change regularly, running for a few months at a time, and the gallery usually runs events to complement the displays including artist talks. Entry is free.
Location: Civic Square, Wakefield Street.
Opening Hours: Monday to Sunday 10am to 5.00pm.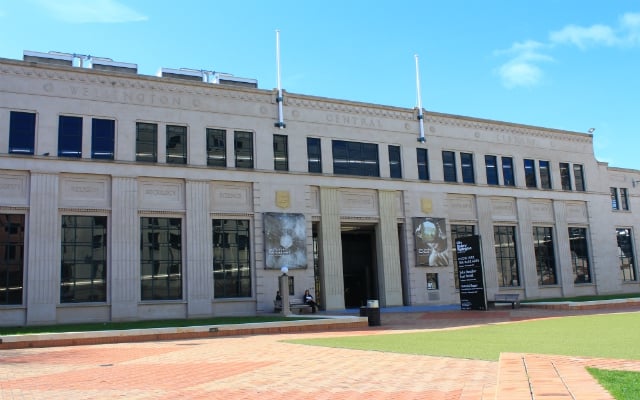 9. Fergs Climbing
If you fancy some exercise, then head down to Fergs Climbing on the waterfront. With the largest indoor real rock wall in New Zealand, the centre offers the chance to challenge yourself against a 13-metre climb. There is no age limit for climbing so this activity is suitable for the whole family – as long as they can walk.
Location: Shed Six, Wellington Waterfront.
Opening Hours: Monday to Friday: 10.00am - late / Saturday and Sunday:10.00am - 6.00pm.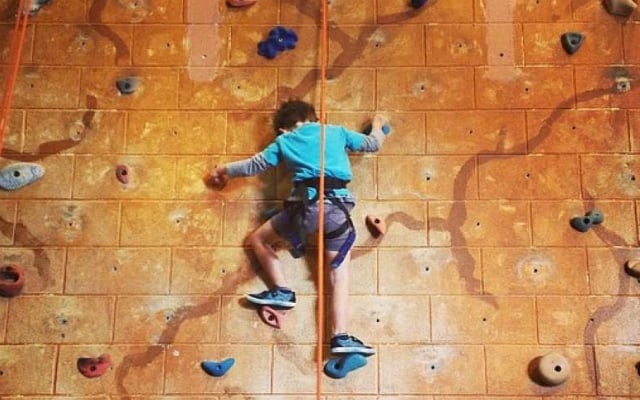 10. Boutique Cinemas
Catching a movie is a great way to spend a wet afternoon and Wellington has plenty of cinemas to choose from. As well as the standard movie complexes, the city boasts a handful of older theatres that combine modern technology with interesting surroundings. The Roxy in Miramar is an art deco venue fully restored by the creatives behind Weta Workshop, while The Paramount in central Wellington and The Penthouse in Brooklyn ooze old style glamour. Both show less commercial films as part of their schedules.
Locations: The Roxy. Park Road, Miramar. The Paramount, Courtenay Place. The Penthouse, Ohiro Road, Brooklyn.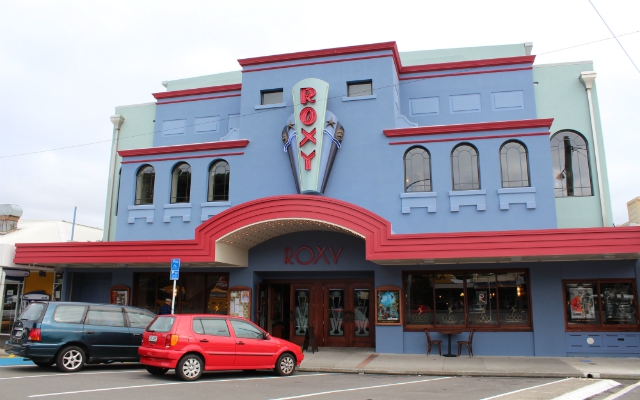 And of course, don't forget Wellington's restaurants and shops. From vintage clothing boutiques to designer stores and from cosy cafes to stylish bars, the city has enough venues to keep you warm and dry all day.