Wellington Camping
There are a few camping grounds and holiday parks in Wellington and the closest suburb of Lower Hutt. There are a further two holiday parks in Upper Hutt and Porirua both of which are approximately a half-hour drive away from the city centre. Wellington's proximity to the ocean, native bush, national parks and nature reserves, means that it is possible to stay in a tent, or campervan, in a semi-rural setting just a short distance from the capital city. Holiday parks located further out from the city centre tend to have higher quality facilities.
Holiday parks all around New Zealand tend to offer a range of camping and non-camping accommodation options. The most basic, and therefore cheapest, option is always a non-powered tent site, or campervan site. Powered sites are nearly always available, as are self-contained units or motel rooms. Regardless of which option you take, holiday park facilities are available for all guests to use. These facilities usually include BBQ areas, laundry facilities, kitchens, TV rooms, and in most cases, a children's playground or games room to keep the kids entertained.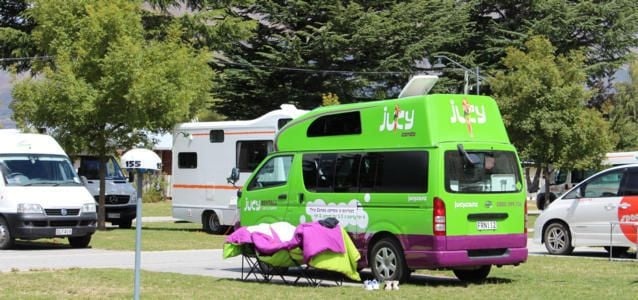 Here are the closest camping grounds and holiday parks to Wellington city centre.
Capital Gateway Motor Inn and Caravan Park
1 Newlands Road, Newlands 6037. 04 478 7812.
Another convenient, but some might say lacking in character, motorhome park, Capital Gateway is just minutes from the waterfront and close to the ferry port. Again, there are no tent sites here, this is more of an oversized car park attached to an inn. Sites are powered and facilities include shared kitchen, bathrooms, laundry and a fairly uninspiring TV room. This is not a holiday park in the true Kiwi standard, this is more of a pit-stop, or somewhere to park your campervan with easy access to the ferry and tourist attractions.
Rowena's Lodge
115 Brougham Street, Mt Victoria, 6011. 04 385 7872.
Primarily a backpacker's hostel with space for campervans and tent sites in the back yard, Rowena's is the only central location where campers can pitch actual tents as opposed to stay in vehicles. Situated in the Mount Victoria area, Rowena's is close to attractions and does have some of the benefits of staying in a backpacker's hostel, namely the opportunity to meet people, socialise and relax in the communal spaces. This is by no means a campsite though, it is worth remembering the tent sites are effectively in the car park. Don't pick Rowena's for leafy surroundings or the typical ambience you might be used to from actual camping grounds and holiday parks, as you may end up disappointed.

Wellington Top 10 Holiday Park
95 Hutt Park Road, Moera, Lower Hutt 5010. 04 568 5913.
Heading further out of Wellington now and we finally get into the holiday park territory. Part of the Top 10 network, Wellington Top 10 Holiday Park has expansive grounds and top-class facilities. At a 20 minute drive out of the city it is not too far out but neither can it be considered as a central holiday park. It does, however, have far superior facilities to the previous three, so it may be worth those extra few minutes' drive. Public transport into Wellington is readily available on the doorstep of the holiday park and park-run shuttles are also organised regularly.
Families will find this one of the better choices based on the expansive grounds, children's playground and huge air cushion. A TV room and games room are also available as are other shared spaces such as kitchen, laundry and BBQ area. Powered and non-powered sites are offered as well as motel rooms and cabins.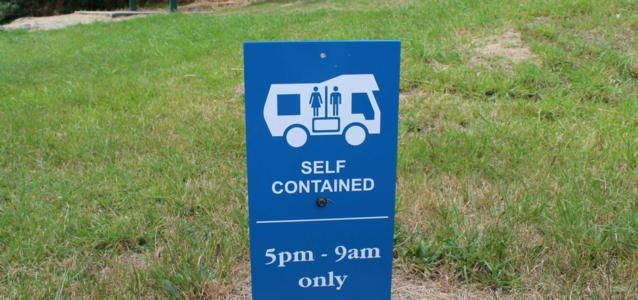 Department of Conservation Campsites:
New Zealand is rightly proud of its natural heritage and sites of immense rural beauty. The Department of Conservation exists in order to conserve these areas as well as maintain walking trails and preserve the outdoors as a thoroughly Kiwi institution for residents and visitors alike to enjoy. An aspect of this involves providing accommodation in remote and protected areas.
DOC campsites are often close to stunning features such as waterfalls, native forest, rivers and lakes. If you wish to stay at a DOC campsite, always check beforehand whether it is vehicle accessible if travelling by car, and check if you have to book ahead. Advance bookings are often essential during peak summer season for serviced campsites, as well as some scenic and standard. It is possible to book and pay online, or at a DOC visitor centre. If the campsite you intend to stay at does not require advance bookings, it is worth turning up as early as you can; this is a first come, first served basis. If you haven't booked and paid in advance, make sure to have the right amount of cash and either pay at a self-registration post, or to the on-site warden.
It is usually possible to stay in a DOC campsite in your campervan though this is not a blanket rule, so always check ahead. Dump stations are not always present, so bear in mind that you might need to offload campervan waste in a nearby town or petrol station. Staying in a campervan is charged at the same rate as tent sites.
There are three DOC campsites in the Greater Wellington area and a further two in the Kapiti region. Here are the two closest.
Catchpool Valley Campsite
2.5km past the entrance to Rimutaka Forest Park off SH2.
This is a huge campsite with 150 tent sites available. It is a 45 minute drive from Wellington and located close to the entrance to Rimutaka Forest Park, where there are mountain biking opportunities and walking tracks.
Graces Stream Campsite
Follow the Coast Road to the main entrance at Rimutaka Forest Park. Park in the top car park and walk along the Five Mile Track.
Also close to Rimutaka Forest Park, this campsite is accessible only by foot via the Five Mile track from the top car park. This is a very small camping ground with only 10 sites. There are good walking tracks in the nearby Orongorongo Valley. The only source of water is from a stream.

More Camping Info:
For more details on other DOC campsites near to Wellington, please visit the DOC website.