Top 5 Playgrounds In Wellington
Family Fun Hot List
Our guide to the best places to amuse the kids in the capital city
When you travel with kids, sometimes they need to get rid of some energy and there's no better place to do that than at a great playground. Luckily Wellington is well supplied with playground equipment, so no matter where in the city you are you will likely find somewhere to run, climb and jump. Here are five that we think are worth a visit.

1. Frank Kitts Park - Wellington Waterfront

One of the best-known playgrounds in Wellington, a visit to the city isn't complete without a stop at Frank Kitts Park. You'll know you've found the right place when you see the huge lighthouse slide. As well as the slide there are swings and a climbing structure. In the summer there is usually an ice cream van nearby for a quick treat after a play.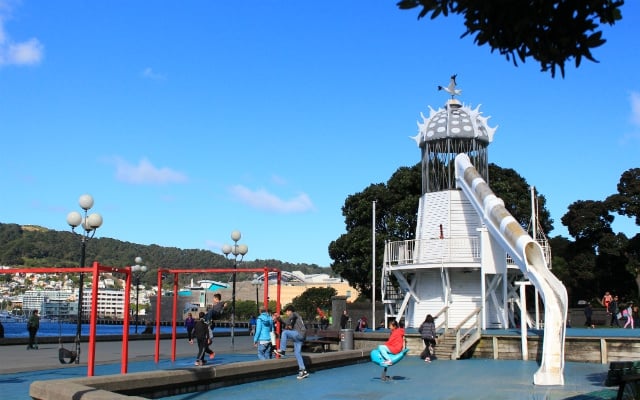 2. Botanic Gardens Playground

This playground is great for adventurous kids with plenty of big slides including two pipe slides and climbing areas and a flying fox.You can walk up to the playground through the Botanic Gardens from the visitor centre or take the Cable Car from Lambton Quay and walk from there. A smaller playground is fenced for toddlers.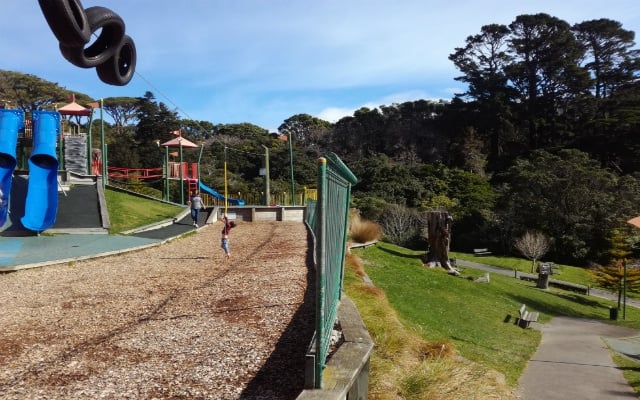 3. Freyberg Beach Playground, Oriental Bay

The huge rope climbing frame is a central feature of this park. There's also a smaller playground for younger children. The best bit of this playground though is its location - right next to the beach and with a large grassed area. It is perfect for a lazy afternoon complete with afternoon tea from the Boat Cafe (it is housed in an actual tugboat) or evening fish and chips from the nearby Mt Vic Chippery.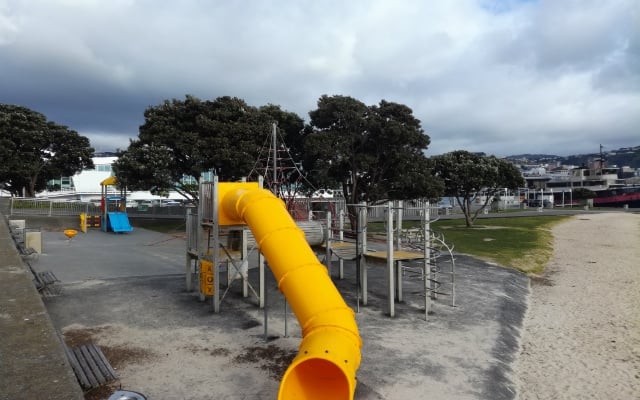 4. Central Park, Brooklyn

Located on the edge of the CBD this is a great park for all ages. A junior section is well equipped with slides, tunnels and swings while for older kids there is a six-metre high climbing structure. This park also has a three cable flying fox - perfect for racing! An added feature is the mini-BMX track next door.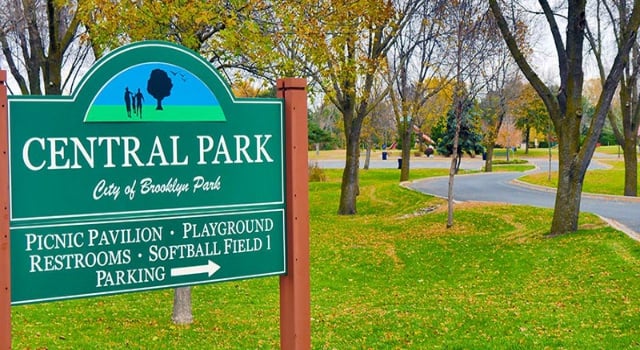 5. Matairangi Nature Trail

Not strictly a playground but this newer addition to the city will certainly suit little explorers. Spread over half a kilometre near the Mt Victoria Lookout, this nature trail includes activity stations where youngsters can climb, balance, slide and search.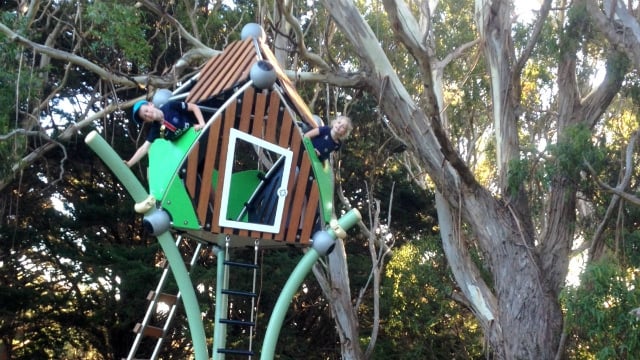 Bonus - Chipmunks Indoor Play

Wellington is great on a nice day, but its changeable climate does sometimes mean you catch it on a bad day. If you do, and you really need to blow off some steam, then Wellington has two Chipmunk indoor playgrounds, in Tawa and Lyall Bay. The venues have slides, soft play and ball pits for over-5s and special areas for babies and toddlers. Both are accessible via public transport from central Wellington.