Wellington Buses
Our guide to Wellington Bus Routes
NZ Bus is the largest operator providing bus services for much of Wellington under the GOWellington brand, the Valley Flyer brand for Hutt Valley and the Airport Flyer for as the name suggests, the airport.

The Snapper cash-less card payment can be used on all GOWellington and Valley Flyer buses. View the Metlink website for latest fare information.
City Centre Buses
The fleet of GOWellington yellow buses operate around the city centre region and include Wellington's Trolley Buses using overhead wires.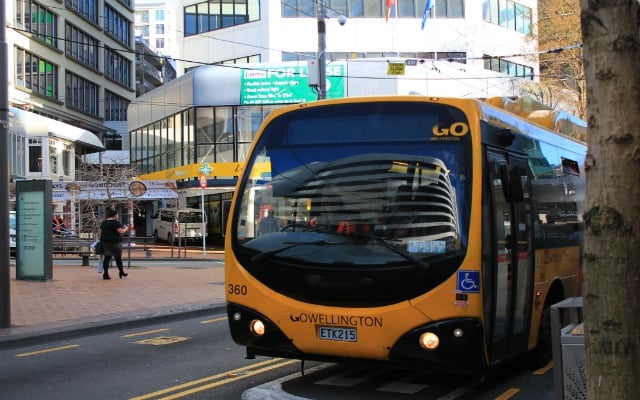 Airport Buses
The Airport Flyer connects Wellington International Airport to Hutt Valley, via the centre of Wellington, Queensgate before reaching both Lower Hutt and Upper Hutt. Buses are scheduled to run every 10 minutes, between the airport and Wellington Railway Station between 6.30am and 9am and 2pm and 7pm on weekdays and around every 20 minutes at other times, and around every 20 minutes from Lower Hutt. Buses run between approximately between 5.30am and 9.30pm.

Free Wi-Fi is also available on board. The bus service that continues up to Upper Hutt runs once an hour. To catch the bus, leave the baggage claim area situated on level zero and turn right. The journey time is about 30 minutes.
Hutt Valley Buses
The Valley Flyer service travels between many locations between Upper Hutt and Wellington city centre including Upper Hutt, Lower Hutt, Eastbourne, Stokes Valley, Petone, Wainuiomata and many others. A bus journey from Upper Hutt to the city centre should take about an hour.
Porirua and Kapiti Coast Buses
Manu Coach Services operate many of the bus services up to Porirua and the Kapiti Coast. They run regular commuter services to Porirua, Whitby, Titahi Bay, Johnsonville, Tawa, Paraparaumu, Raumati and Waikanae.

Bus Operator Info