Wellington Buses
Our guide to Wellington Bus Routes
Metlink is the Wellington region's public transport network of bus, train and harbour ferry services. The network has 4 rail lines, over 100 bus routes, more than 200 school bus services and 4 harbour ferry stops.

Routes and Fares:
​
View the Metlink website for latest fare information.

Paying For Tickets:

Bus fares can be purchased with a Snapper card, cash, or a pass.

The Snapper cash-less card payment can be used on all buses. Regular Metlink bus customers using a Snapper card is likely to be the most cost-effective option for getting around the Wellington region by bus.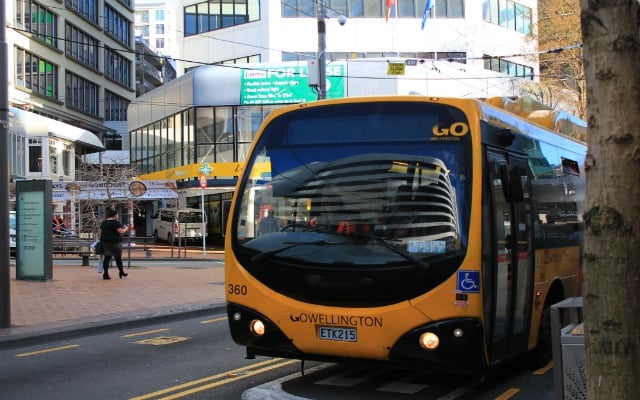 Airport Bus
The Airport Express service travels between the Wellington Airport and Wellington Railway Station. The route runs seven days a week between Wellington Station, along Lambton Quay and through Kilbirnie to Wellington Airport. Free Wi-Fi is also available on board.

The journey time is about 30 minutes. At Wellington International Airport, the bus departs and pick-up from the AX bus stop outside the airport terminal. The stops are - Wellington Airport - Kilbirnie - Courtenay Place - Manners Street - Willis Street - Lambton Quay - Wellington Station.

For the latest pricing and timings visit the Metlink website.

Buses typically run every 10 minutes. The bus service that continues up to Upper Hutt runs once an hour.

Hutt Valley Buses

The Valley Flyer service travels between many locations between Upper Hutt and Wellington city centre including Upper Hutt, Lower Hutt, Eastbourne, Stokes Valley, Petone, Wainuiomata and many others. A bus journey from Upper Hutt to the city centre should take about an hour.

Porirua and Kapiti Coast Buses

Manu Coach Services operate many of the bus services up to Porirua and the Kapiti Coast. They run regular commuter services to Porirua, Whitby, Titahi Bay, Johnsonville, Tawa, Paraparaumu, Raumati and Waikanae.

Bus Operator Info