Wairarapa Wineries Guide
Our guide to Wairarapa's wineries and cellar doors
With sweeping plains, river-fed soil and long summers, the Wairarapa region just an hour's drive northeast of Wellington, is the perfect place for growing many wine varieties.
Made up of three main areas, Masterton to the north, Martinborough to the south and Gladstone in between, the region has quickly made a name for itself within the New Zealand wine making industry and its wineries are regularly winning awards. The region also hosts several events showcasing fantastic wine and food throughout the year including the Wairarapa Wines Harvest Festival (March) and the Toast Martinborough Food, Wine and Music Festival (November).
Wairarapa Wineries

More than 50 vineyards are nestled in the Wairarapa, all within a short drive of the region's main towns. The region is set in the middle of the Classic New Zealand Wine Trail and the local information centre will have maps to help you find your way from vineyard to vineyard. The Wairarapa region produces not only premium Pinot Noir and Sauvignon Blanc varieties, but also Chardonnay, Riesling, Pinot Gris, Merlot Cabernet and Sauvignon, so wine connoisseurs are well catered for.
Most wineries have open cellar doors, so you can either taste the wine just for fun or to help you decide which bottles to buy for later consumption. Some also include cafes and restaurants with menus to complement their varieties. These are often only open during the summer months so it pays to check in advance. A few, like the Tirohana Estate in Martinborough, also offer accommodation so you can base yourself in the heart of the wine making region during your holiday.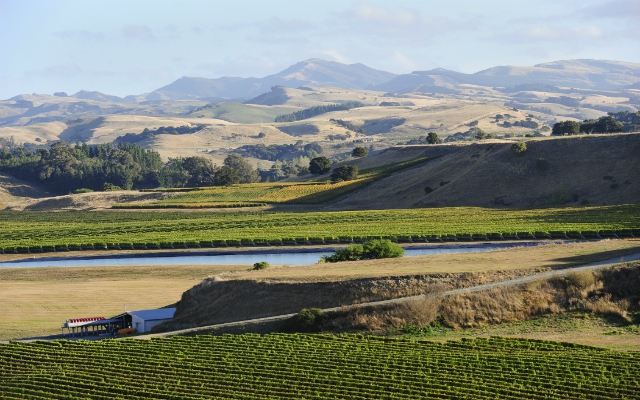 Masterton Wineries
The largest town in the Wairarapa region, Masterton has a population of around 20,000. It is named after Joseph Masters, leader of the Small Farms Association, which first settled in the area in 1854.
The earliest grapes were planted in Masterton, a century ago by settlers who established large family farms. The temperance movement of the late nineteenth century, which urged individuals to abstain from alcohol, meant many of those early vineyards suffered. New grapes were planted in the 1980s and many of the wineries in the area today are still family owned operations.
Vineyards include Wycroft, which follows traditional winemaking techniques including maturing the wine in French oak barrels and Paulownia in the upper end of the valley where the slightly later harvest helps produce distinctive full flavoured wines.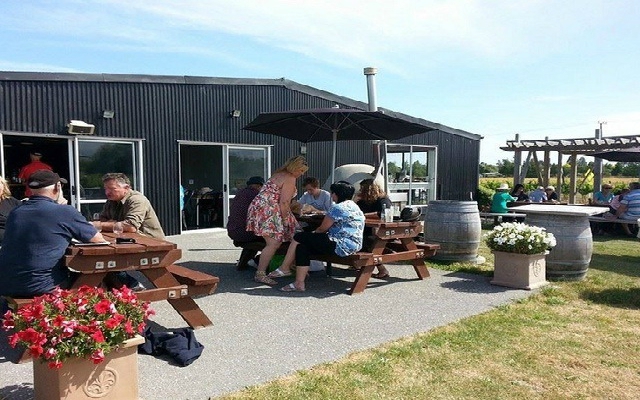 Martinborough Wineries
Named after John Martin, the Irish farmer who first settled there, Martinborough is a small rural town with a population of around 1300. With around 30 wineries within walking distance of the town, it's a great area for exploring either on foot or by bicycle.
Although vineyards came later to Martinborough and Gladstone, with vines being planted in the 1970s and 1980s, they have still managed to develop a name for producing outstanding vintages. Local vineyards include established cellars Dry River Wines, which was opened in 1979, and wineries that have adopted new techniques like Vynfields, which uses organic and biodynamic methods to grow its grapes.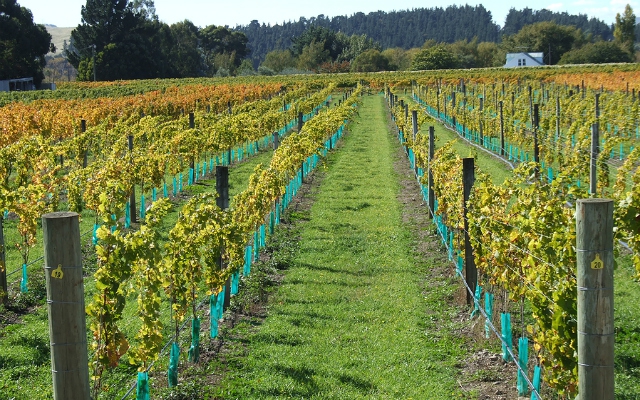 Gladstone Wineries
Named after former British Prime Minister William Gladstone, the area has primarily been used for farming, but wine production in the small settlement is growing as producers realise the potential of the river-fed soil. Its rural surroundings allow larger vineyards than in nearby Martinborough.
Despite having fewer vineyards than its neighbours, Gladstone is home to several premier wineries including The Cottier Estate vineyard, and the award-winning Gladstone Vineyard established on an old riverbed.
Wine Tours
Several companies such as 'A Day Out Tours', which leaves from Wellington, and locally based Martinborough Wine Tours offer guided tours of the area's wineries so you can enjoy tastings at your leisure without having to worry about taking a car. Martinborough Wine Tours' Grape to Glass tour also gives you the chance to see the entire winemaking process at the Murdoch James Estate in Martinborough including talks on growing vines, making wine and storing it in the estate's barrel caves.