Guide To Wellington Shopping
A delight to walk around on foot, Wellington will satisfy the most demanding of shoppers. The Golden Mile is the focal point for many shoppers while those looking for the more bohemian retail experience will enjoy Cuba Street, the scene of many vintage fashion stores, retro shops and quirky bookstores. To sample the local experience, check out the numerous weekly markets dotted around the city.
The Golden Mile
For standard, commercial retail therapy, shoppers will enjoy the 'Golden Mile', Wellington's main shopping district, covering Willis Street and Lambton Quay. You'll find numerous malls, department stores and arcades here, together with cafes and restaurants in which to rest your weary feet.

Cranfields is a great place to discover beautiful homewares, gifts and accessories that stand out from the crowd. The emphasis is on quality with an effortless style. Step into their heritage building on 40 Johnston St and discover unique collections and rare vintage finds.

David Jones is the premier department store with a rich history and located on Lambton Quay.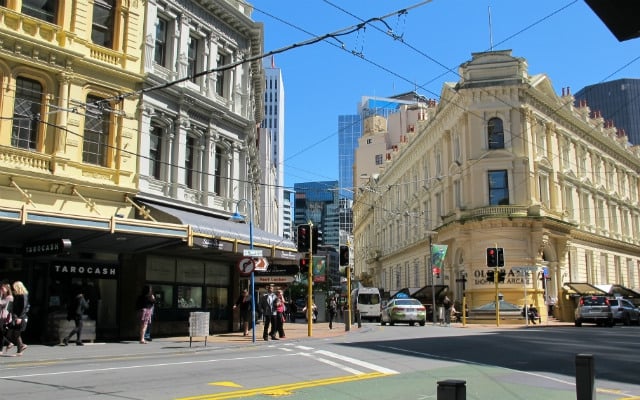 Cuba Street
Those after a more eclectic purchase will most definitely head for Cuba Street; a bohemian's paradise full of curio shops, specialist boutiques, colourful cafes and an abundance of street art, including the famous Bucket Fountain. Cuba Street also hosts Wellington's popular Fringe Festival (amongst others) and it would be hard to pound the pavement here without spending a few dollars.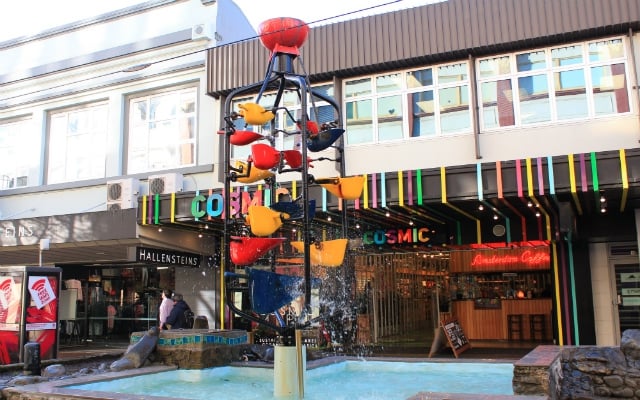 Weekly Markets
If you love a good barter, then make for the Harbourside Market, on the corner of Cable Street and Barnett Street, next to the Te Papa museum. Held every Sunday, the oldest produce market in Wellington is a chance to haggle over your own Sunday dinner - anything from fresh fruit and vegetables to specialist gourmet foodstuffs.
Wellington's Underground Market, run from Frank Kitts Carpark in Jervois Quay, is a showcase for emerging local designers and features arts and craft stalls and live music. Located on Wellington's waterfront, inside the Chaffers Dock Building on 1 Herd Street, the City Market is a chance to try top wines, craft beers and even cooking classes.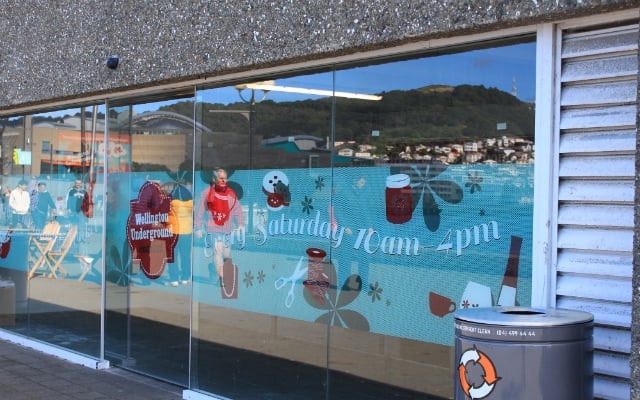 Souvenir Shops
For those fun touristy souvenirs, Victoria and Willis Streets are a good choice while Cuba Street and Courtenay Place will have plenty of quirky and fun items on display. Take a stroll to Lambton Quay to seek out original Kiwi jeweller.

Miramar has some good value shops around Park Road but it's Weta Cave and its Lord of the Rings and Hobbit film memorabilia that draws many souvenir shoppers. Those with a sweet tooth can get some great fudge and chocolate over at Hataitai.

Art Galleries
Art plays a prominent role in the city with an interesting mix of striking Maori art and contemporary Kiwi works. The downtown area is home to many of Wellington's art galleries, with Wakefield and Cuba Streets featuring a couple of notable galleries. Combine browsing Ghuznee Street, Courtenay Place and then Willis Street to find larger galleries with gift shops attached. If you'rere looking for hangings, try visiting one of the smaller galleries on Arthur or Webb Street.

Sculpture Trail

Be sure to head to the Wellington Waterfront to follow the Sculpture Trail. Showcasing pieces largely by New Zealand artists the waterfront is one of the best places in New Zealand to view a collection of kiwi-inspired art.