Free WiFi In Wellington
Editorial
Cafés aside, any area with seating is free game for WiFi seekers
When I first came to New Zealand, I was shocked by the lack of free wireless internet available. Hostels would charge me by the megabyte, and free WiFi spots were usually too slow to use at all, and even Starbucks had a 30-minute WiFi limit. Wellington is no exception; even in the capital city, WiFi is just as hard to come by.
Now that I've lived here for a while, however, I have managed to hunt down the best places to go for free, unlimited, and fast WiFi.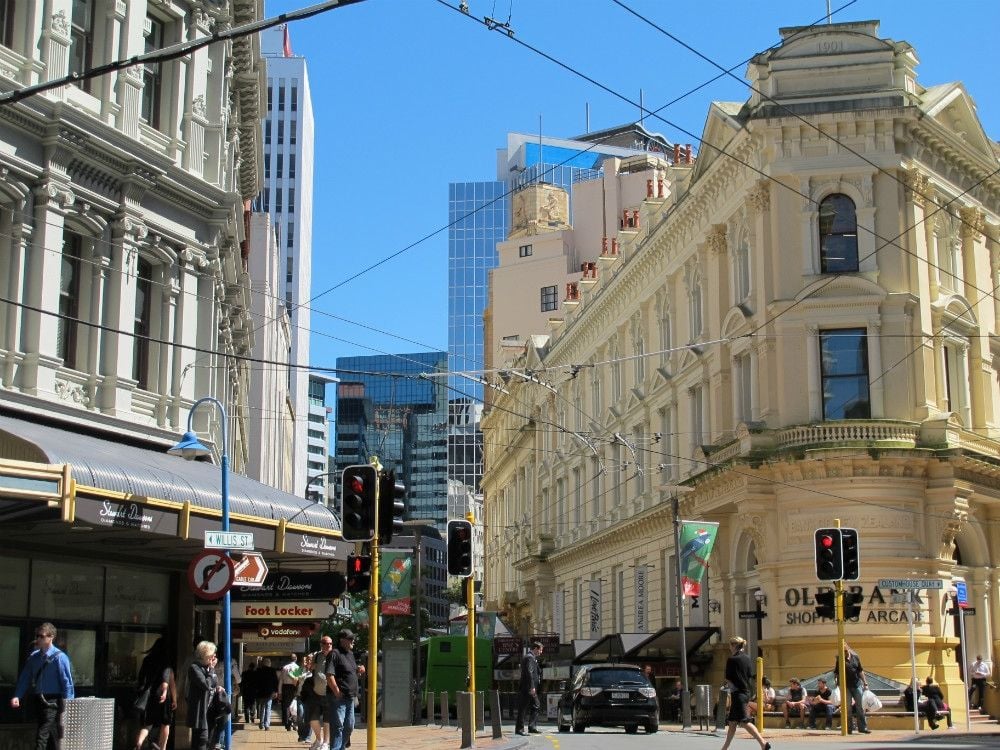 Museum of New Zealand Te Papa
With by far the fastest free public WiFi I've been able to find in all of Wellington, Museum of New Zealand Te Papa provides a nice array of options for people wanting some internet time. I first went to the Te Papa Cafe on the ground floor, which includes outdoor tables and chairs for pleasant days. Be warned, however, that the inside area is often crawling with loud children. I soon realized I had to relocate.
I traveled upwards and discovered the cafe on level four. It features a large carpeted area with dozens of comfy leather armchairs and small low tables, as well as more traditional, cafeteria-style tables and chairs, plus a few taller stools at a bar overlooking the floors below, where I also conveniently found wall outlets.
Because of the open feeling of this cafe within the museum, there is the added bonus of not needing to buy something to eat or drink while hanging out there. Both old and young enjoy meeting here to enjoy a cuppa, but noisy kids are almost never an issue.
The museum has free entry and is open every single day (including holidays) from 10.00am until 6.00pm, with Thursdays open until 9.00pm.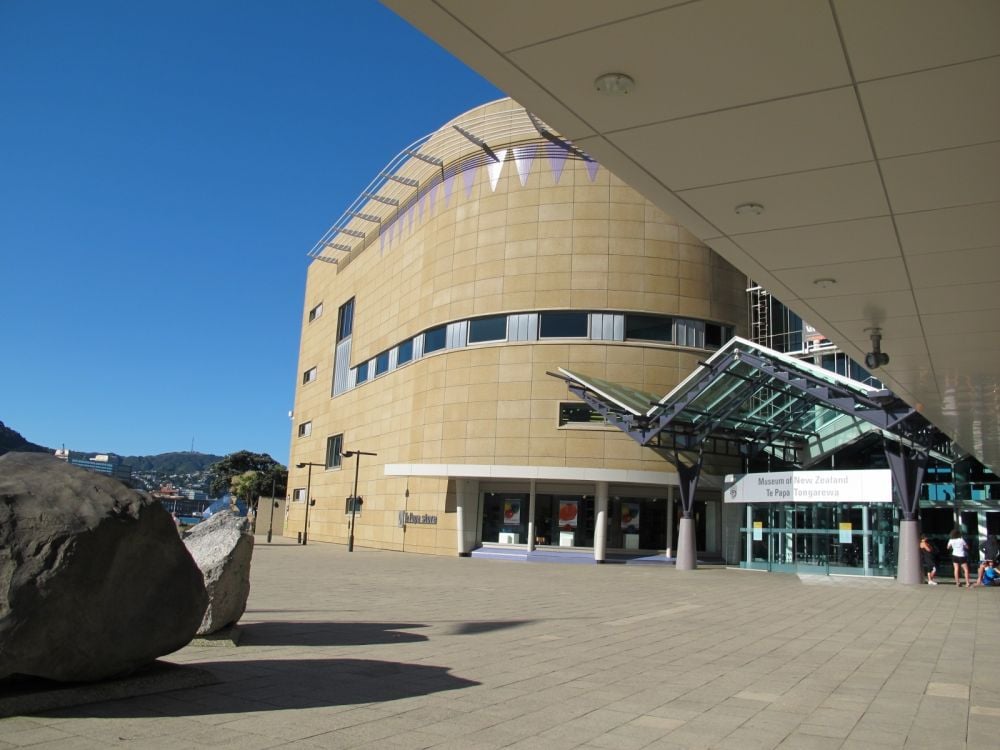 CBD
When on the hunt for WiFi don't be surprised if someone tells you about the CBD (Central Business District) free network, which is free, public and unlimited. While this supposedly city-wide WiFi is meant to be usable in all the locations shown here, I haven't found it very easy to connect besides the Wellington Central Library.
Wellington Central Library
Although the internet here isn't as impressive as in Te Papa (i.e. I could probably Skype with it, but the quality is going to be rather poor and I wouldn't be surprised if the call is dropped), I much prefer the calm, carpeted atmosphere of the Wellington Central Library. This is where I go when I really need to focus and get things done.
The layout of the library is important when finding your place to settle in. The bottom floor has some extra noise and activity (including the checkout counters and the brightly colored children's section, which I avoid like the plague), and allows guests to bring in their own food and beverages.
The first floor is quieter but also allows food, so there's no need to hide that flat white on your way in. That is, until you reach the second floor, which forbids food and beverages, as well as loud conversations, as most of the floor is a quiet zone.
I prefer this quiet second floor, sitting either at a table hidden amongst bookshelves or a sunlit window-side seat. Outlets can be found at numerous locations around each floor. A cafe is also located within the library, but you need to leave the security gates and then go up the stairs around the outside. It's a great place to grab lunch while checking your email.
The WiFi at the Wellington Central Library is actually CBDfree. However, the library is the only location where I have been able to reliably connect to this network.
This library is situated on 65 Victoria Street and open Monday through Friday 9:30am - 8:30pm, Saturdays 9:30am to 5.00pm, and Sundays 1.00pm to 4.00pm.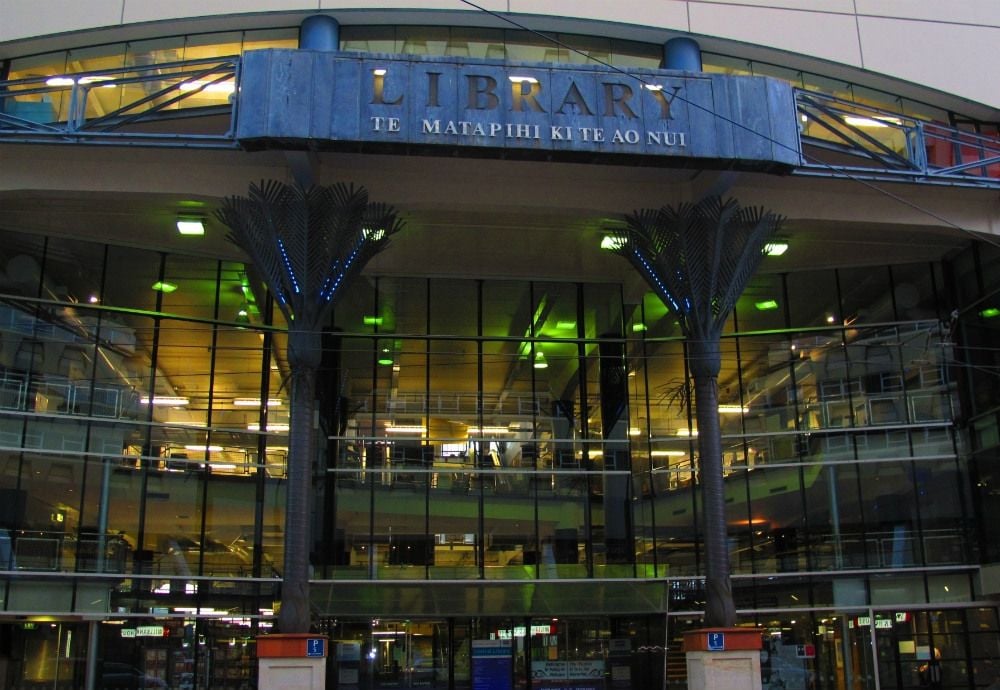 The Embassy Theatre
As far as movie theaters go, the Embassy is one-of-a-kind. It's well known for having hosted the world premier of The Lord of the Rings: Return of the King and other big events, and its elegant indoor atmosphere makes guests feel like they're being treated to rare luxury. It has an upstairs cafe, a ground floor bar, and three cinemas; and, to top it off: Embassy guests are treated to free, unlimited WiFi.
Don't feel like you need to go to a movie in order to enjoy the WiFi here. Plenty of guests just come to the cafe or bar to hang out, play from the selection of bar board games, or use the free internet. The WiFi is a reasonable speed - perfectly usable, though perhaps not quite as lightning quick as Te Papa's WiFi - and as long as you buy a snack or beverage (I strongly recommend their mochaccinos and white chocolate brownies) you can surf the web for as long as opening hours permit.
Given the numerous events that are hosted here, the Embassy has a rather sporadic, unpredictable schedule. It's usually open from around 10.00 or 11.00am until late - but check online for opening hours, just to be sure.