Enjoy a Fun Round of Mini-Golf in Wellington
Family Fun Sports
Mini-golf has become an increasingly popular activity in
Wellington
, and for good reason. It's a fun activity that can be enjoyed by people of all ages and skill levels.
Whether you're an experienced golfer or a first-timer, mini-golf provides a fun and exciting challenge that can be enjoyed with friends or family. In this article, we'll take a look at the top mini-golf courses in Wellington, and provide tips for a successful outing.
Top Mini-Golf Courses in Wellington
Wellington is a beautiful city with plenty of attractions to keep visitors entertained. Among the many fun activities to do in Wellington, mini-golf is a popular pastime for families, friends, and couples. Here are some of the top mini-golf courses in Wellington:
Hutt Park Mini Golf
Hutt Park Mini Golf
is a popular choice for families and groups. This course offers 18 holes of challenging mini-golf, set in a lush parkland environment. The course is designed to challenge players of all levels, with obstacles ranging from water hazards to sand traps. The scenic surroundings of the park make this course a great place to spend a sunny afternoon with family and friends. The course also features a kiosk where players can purchase snacks and drinks to refuel after a game.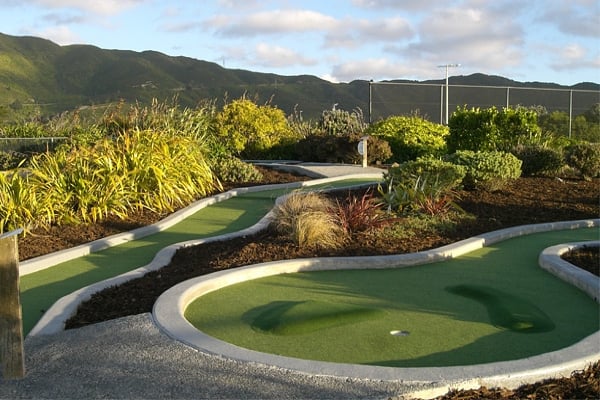 Pirate's Cove Adventure Golf
Pirate's Cove Adventure Golf
offers a unique and immersive mini-golf experience. This course is themed around a pirate adventure, with obstacles such as cannons and treasure chests. The course also features a waterfall and a cave for players to explore. The attention to detail in the design of this course is impressive, and players will feel like they are on a real pirate adventure. The course is suitable for players of all ages, and it's a must-visit for anyone looking for a fun and memorable mini-golf experience.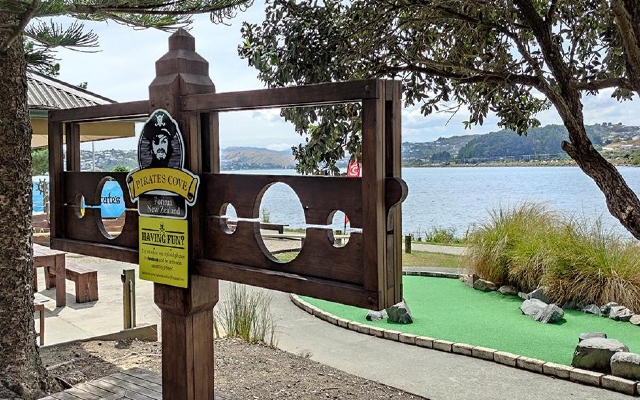 Carlucci Land
Carlucci Land
offers a unique twist on traditional mini-golf. This course is set in a carnival-style environment, with bright colors and whimsical decorations. Players can challenge themselves with obstacles such as a spinning windmill and a rollercoaster. The course is designed to be fun and lighthearted, making it a great option for families with young children. The course also features a kiosk where players can purchase snacks and drinks to enjoy during their game.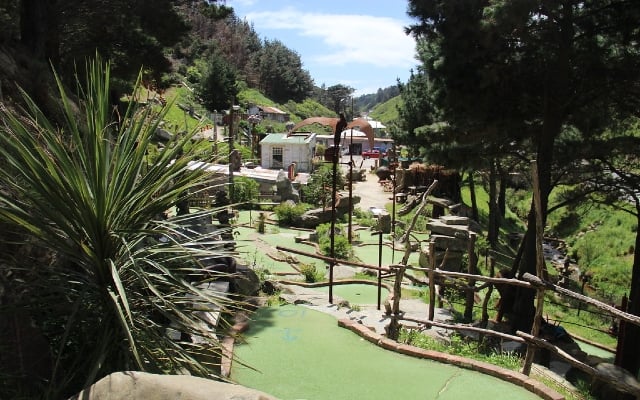 Overall, Wellington has enough great mini-golf courses to choose from. Whether you're looking for a challenging course or a fun and lighthearted experience, there's something for everyone in Wellington's mini-golf scene.
Tips for a Successful Mini-Golf Outing
Mini-golf is a great way to spend a day outdoors with friends and family. While mini-golf is a fun and casual activity, it's also a game of skill.
Take some time to practice your putting skills before you start playing. You don't need to be a pro to enjoy mini-golf, but a little practice can go a long way. Set up a mini-golf course in your backyard or head to a local putting range to work on your technique. This will help you improve your aim and increase your chances of getting a good score.
Mini-golf is more fun when you make it competitive. Keep score as you go, and try to beat your friends or family members. You can also make the game more interesting by adding in some friendly wagers. For example, you could bet on who will get the first hole-in-one or who will have the lowest score at the end of the game. This will make the game more engaging and encourage everyone to play their best.
With these tips in mind, you're ready to hit the mini-golf course and have a great time. So grab your putter, gather your friends and family, and get ready for a day of fun in the sun!