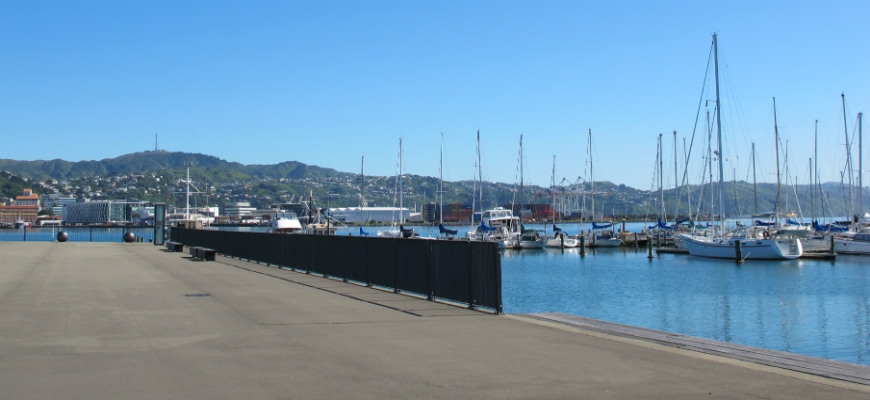 Wellington Useful Info
Hospitals
Wellington Hospital, Riddiford St - Newtown - 04 385 5999 / Kenepuru Community Hospital, Raiha St - Porirua - 04 385 5999 / Kapiti Health Centre,Warrimoo St - Paraparaumu - 04 296 4100
WiFi
The 'cbdfree' network is as the name suggests free. It's available from Westpac Stadium to the Embassy Cinema, and covers Cuba Street, the Golden Mile. You can also take advantage of the free WiFi on Waterfront Quay, Featherstone Street and Cable street.
Citizens Advice Bureau
There are 13 Citizen Advice Bureaus in Wellington. View the Wellington Citizen Advice Bureau Map to find your nearest one.

Airport to Town Centre
Super Shuttle is the airport to town centre transfer service that costs approx $16 per person or $21 for 2 people. The Airport Flyer bus costs approx $9 one way into the city centre per person. Airport taxis cost between $30 - $40 into the city centre.

Parking
There is paid parking available in Civic Square, Clifton Terrace and next to the Michael Fowler Centre. During the day (6.00am - 6.00pm). During the evening (6.00pm - midnight) it's cheaper, with a maximum stay of six hours. Free parking is available on the outer Wellington city areas. You can then catch a bus or walk for about 20-30 minutes back into the centre.

Weekly Markets
There are four weekly markets:

1. Hill Street Farmers Market, Cathedral of St Paul, 5 Hill Street, Thorndon. Every Saturday from 8.30am - 12.30pm
2. Wellington Underground Market in the underground car park on Jevois Street. Every Saturday 10.00am - 4.00pm
3. City Market, undercover in the Atrium of the Chaffers Dock Building, Herd Strett. Every Sunday 8.30am - 12.30pm.
4. Harbourside Market, Waitangi Park, Cable Street. Every Sunday 7.30am - 2.00pm.
Metlink Public Bus services
Metlink provides bus, train and ferry services in Wellington, Porirua, Kapiti, Hutt Valley and Wairarapa.

Airport Baggage Storage
You can store your luggage next to the Wellington Airport baggage claim area on Level 0. You are required to have photo ID. Call +64 4 385 5124.

Food Shopping
1. New World Supermarket - 279 Wakefield St. Opening hours are Monday to Sunday from 7.00am to Midnight.
2. Countdown Supermarket - 280-284 Lambton Quay. Opening hours are Monday to Sunday from 7.00am to 10.00pm