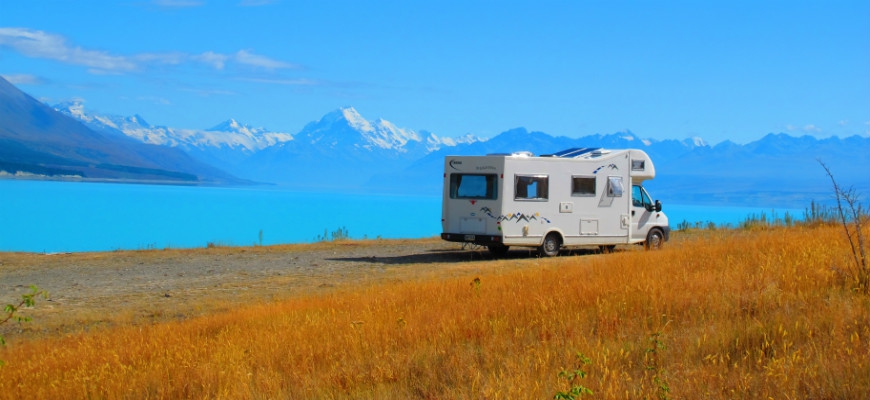 New Zealand Useful Information
Language
New Zealand has two official languages - English and Maori.

Time Difference
New Zealand is 2 hours ahead of Sydney and 12 hours ahead of Greenwich Mean Time (GMT). Between October and March, another hour is added for Daylight Saving Time (DST).

Currency
100 cents = 1 New Zealand Dollar. Coins – 10 cents, 20 cents, 50 cents. Notes - $1, $2, $5, $10, $20, $50, $100. You can take out or bring in as much currency as you wish, but you must declare any amount greater than $10,000.

Banking
ATM and EFTPOS (electronic funds transfer point of sale) are widely available across the country. Most accommodation sites and retailers also accept travellers' cheques, as do the main tourist shops and attractions, especially in the major cities. Most banks are open 9.30am-4.30pm, Monday to Friday.

Goods & Service Tax (GST)
The purchase of all services and goods is open to a 15% GST charge. Unless otherwise stated, this tax is included in the amount shown on the price quoted.

Electrical Supply
The electrical current in New Zealand is 230/240 volts and 50 hertz. 110 volt A/C outlets are supplied by most hotels and accommodation units for devices such as razors. Outlets accept flat 2 or 3 pin plugs.

Tipping
Gratuities are left entirely at the discretion of the consumer in New Zealand, and tips are certainly not expected. Gratuities and service charges are not added to the bill unless, in the case of the latter, it specifically states on the menu (eg. For large groups).

Clothing
The weather can change very quickly in New Zealand, on a daily basis. For this reason, it's a good idea to pack layers, so you can swiftly adapt to whatever the day throws at you. Lots of light t shirts and waterproofs are ideal.

Emergency Numbers
For Police, Fire and Ambulance services, dial 111 and wait for the operator. If you break down or need roadside assistance, dial 0800 500 222 for AA Emergency Road Service.

Telephone
'+64' is the prefix when dialling into New Zealand from abroad.'00' plus the country code should be used when dialling out of New Zealand to another country (e.g. dialling Australia would require '0061'). Our New Zealand Area Codes section offers more details.

Travel Health
Visitors who require emergency accident treatment are usually covered by the accident compensation scheme (ACC). For non-emergencies or other medical treatment, you may be eligible for other services – check with the Ministry Of Health website on their eligibility page. Generally, it is strongly recommended you buy individual health and travel insurance. This is essential if you're planning on embarking on something 'adventurous' like skydiving or bungy jumping, but advisable even if you're visiting New Zealand for less strenuous reasons.

Vaccinations
When visiting New Zealand, no vaccinations are needed.

Local Customs
Because of the biological dangers of bringing in or taking out any foreign dirt or soil, you'll find that the import/export of most food products, wood, golf clubs, even shoes, is illegal. New Zealand has strict bio-security laws because of its island status, so do check the New Zealand Customs Service website for a more comprehensive list of 'dos and don'ts'.

Disabled Travellers
New Zealand is well set up to provide disabled travellers with a hassle-free trip. All new buildings, and any additions/modifications to existing ones, have to include wheelchair facilities. So cinemas, shopping malls, bars, restaurants and most tourist attractions, should be suitable equipped. Hiring a car, too, should be made easy as most companies will have adaptable vehicles on hand, with enough notice.